Last week my Honda Valkyrie turned 20 years old and so I decided to give her a birthday treat of a makeover.
The first change, as my wife no longer rides with me, was remove the rack and the pillion seat and backrest.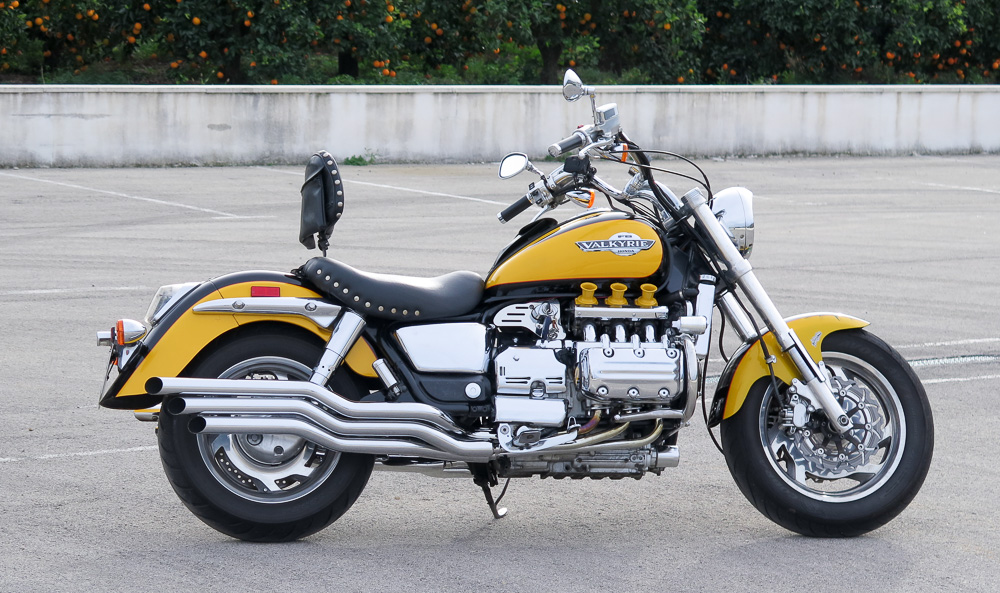 The chrome on the velocity stacks had started to peel, I tried having them chrome powder coated and I was very disappointed with the result it was more like a dark grey colour rather than shiny silver. As a result I delivered them to my local painter at Airbrush Shack who did the airbrushing on my front mudguard and helmet. Cliff did a great job on them like he always does. Whilst he was doing the velocity stacks I got him to airbrush the cam end covers black with yellow dragons.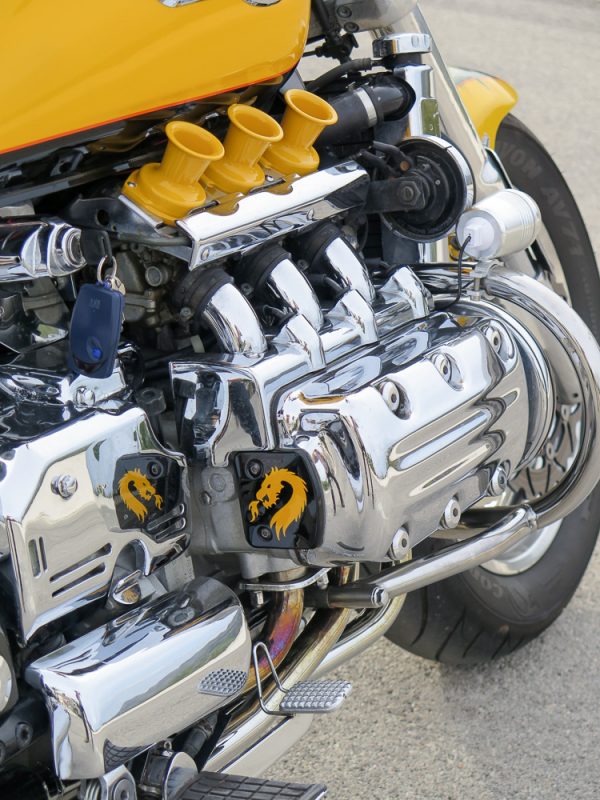 The cam belt cover chrome was in poor condition when I rebuilt the bike and so I had it stripped and then polished but it was a pain to keep clean and so I decided to let Cliff do his magic on this too and it is now gloss black with yellow stripes.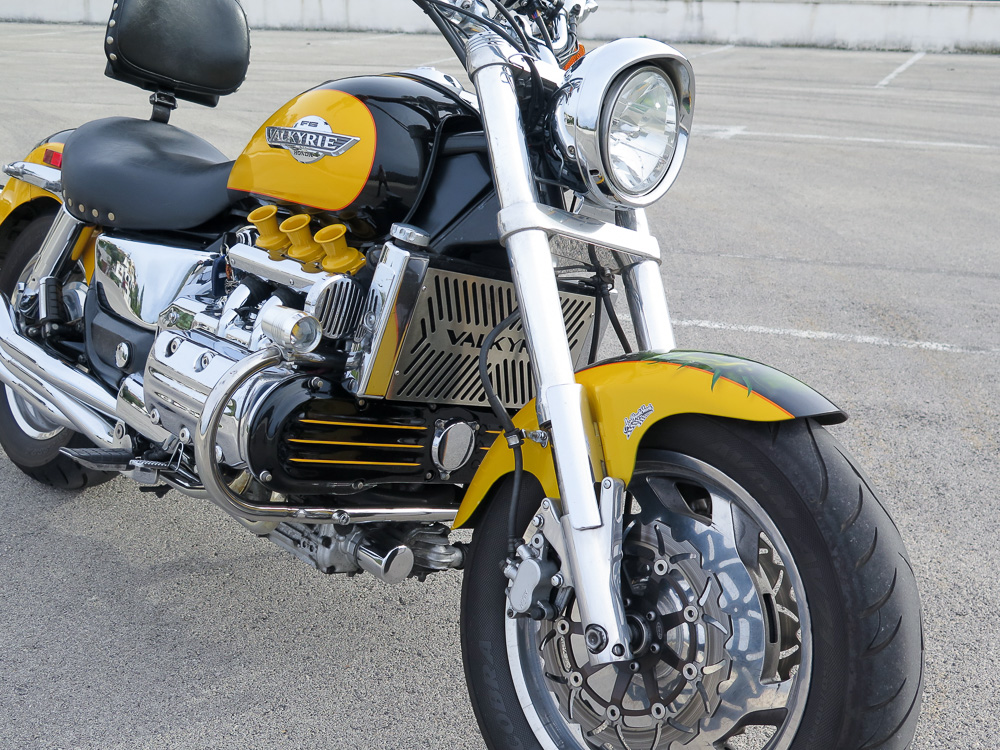 I never have liked the large front indicators mounted on the forks and had always liked the handle bar ones mounted on some Harley's. I found some on eBay that were suitable and then ordered handlebar clamp mounts from another eBay supplier and now have the turn signals mounted on the handlebars below the brake and clutch reservoirs.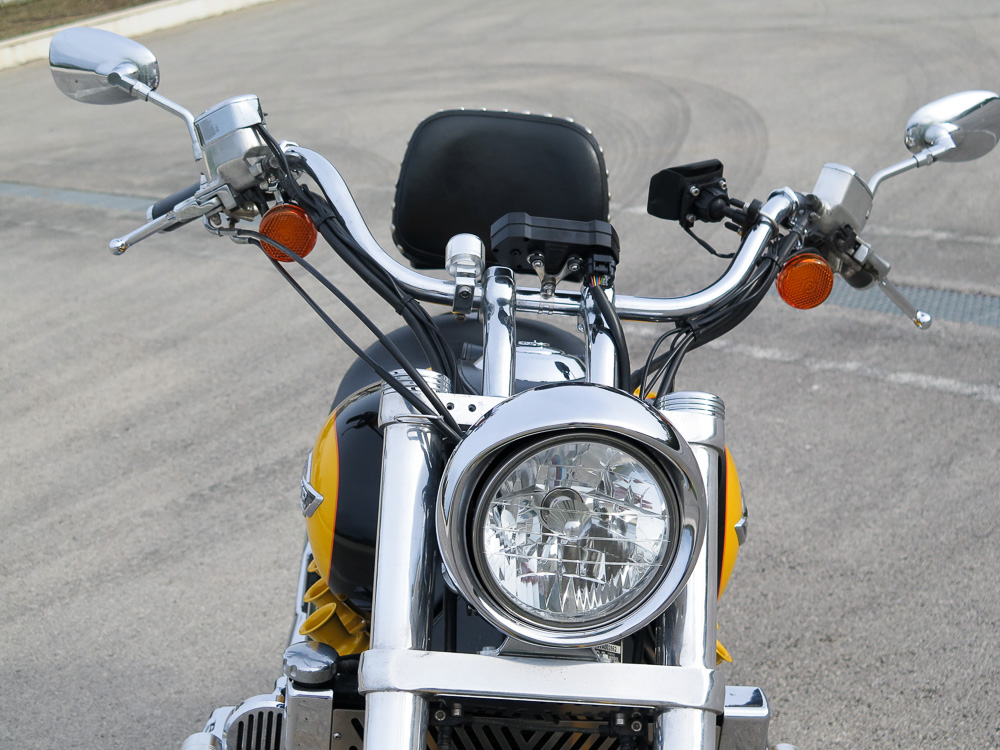 To finish up the makeover I removed the speedo and rev counter and replaced them with a digital gauge from Koso which has all the important functions on it, including fuel level should I buy an interstate tank.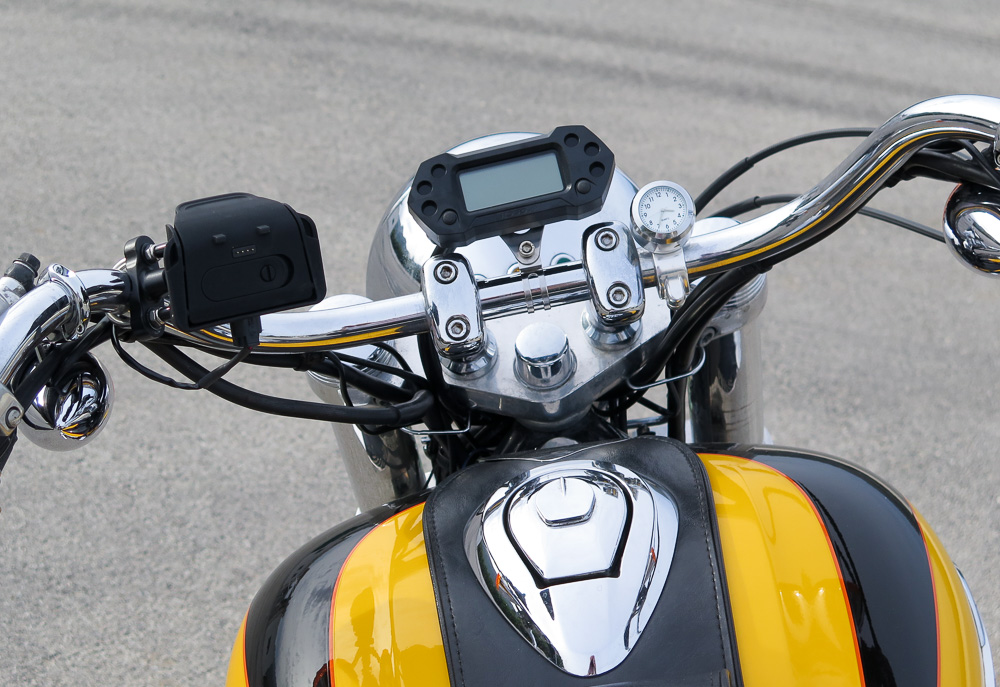 That is all the work for now but given the new front end look I will be on the hunt for a VTX headlight. Whilst Cliff was doing the painting for me I got him to paint my spare wheels black and yellow too and so when I need new Avon's I will put the painted wheels on too.